There are endless ways to customize your race canopy to meet your specific needs.
Below are some of our most commonly requested options.
If you don't see what you're looking for here, give us a call and we'll make it happen.
Rise Above Style Canopies
A Rise Above style lets you mount a canopy on a short trailer.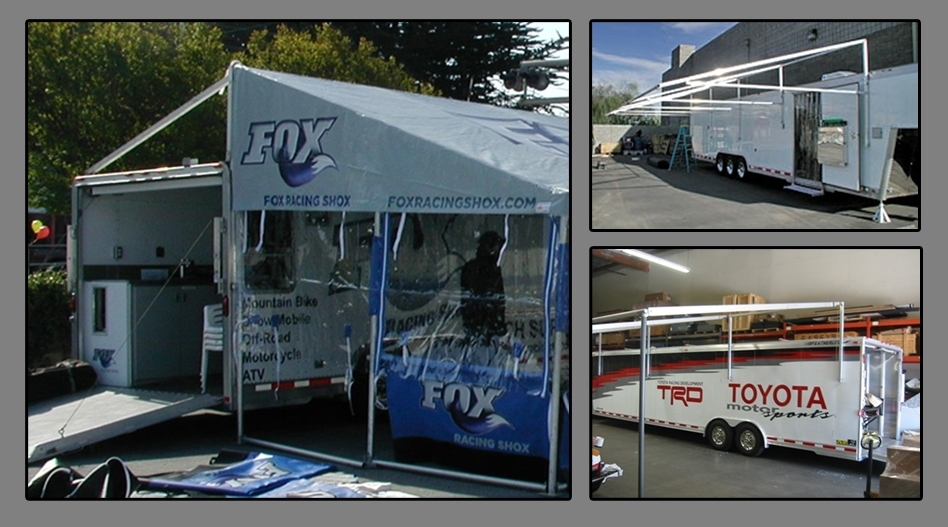 A/C and heating cut-outs. Custom made to fit any unit.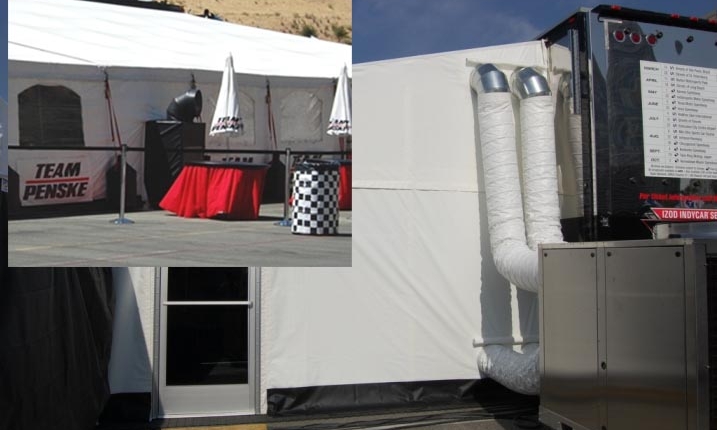 Mesh roof end vent with roll-up cover. Solid colors or custom printed.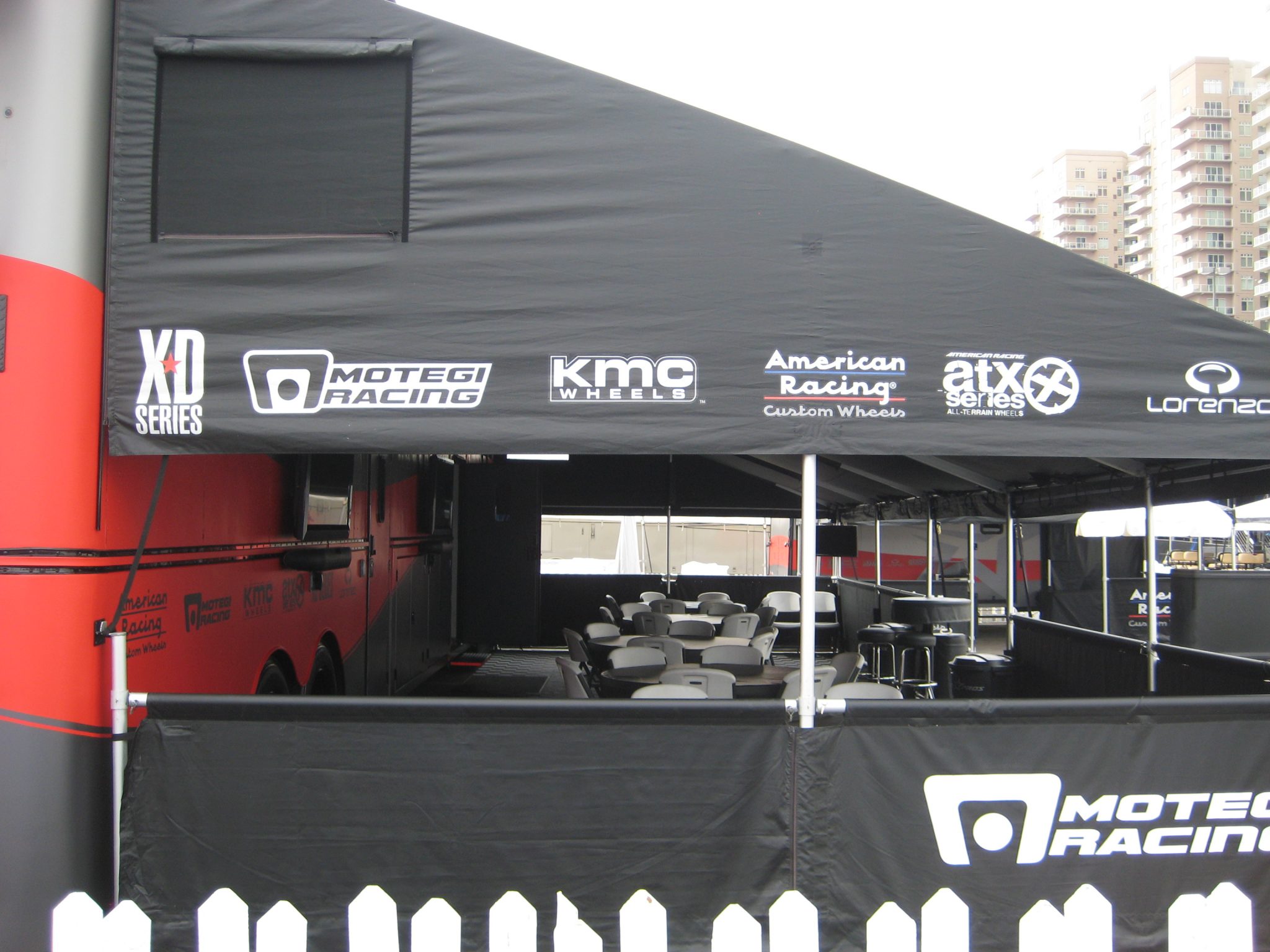 Storefront Style Canopies
Storefront style canopies offer versatile and effective branding opportunities.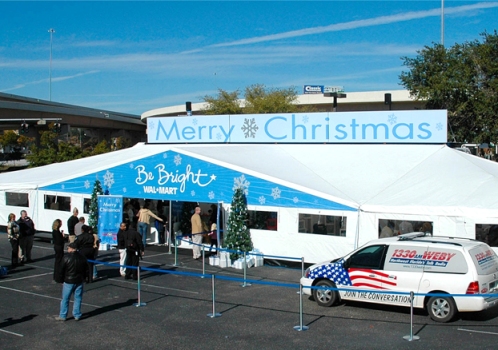 For ventilation – can be removable and interchangeable with solid ends.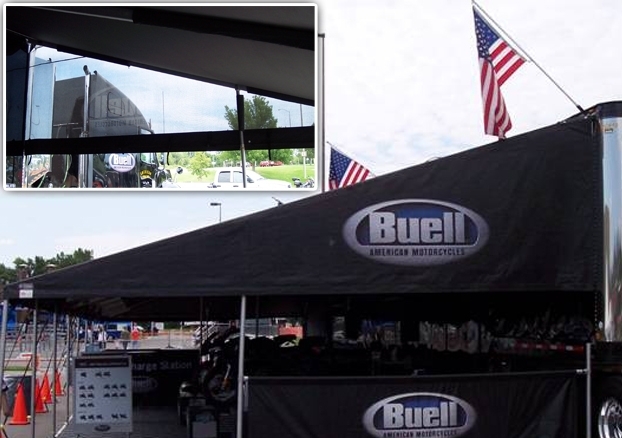 Removable roof ends allow for extensions or to easily change graphics.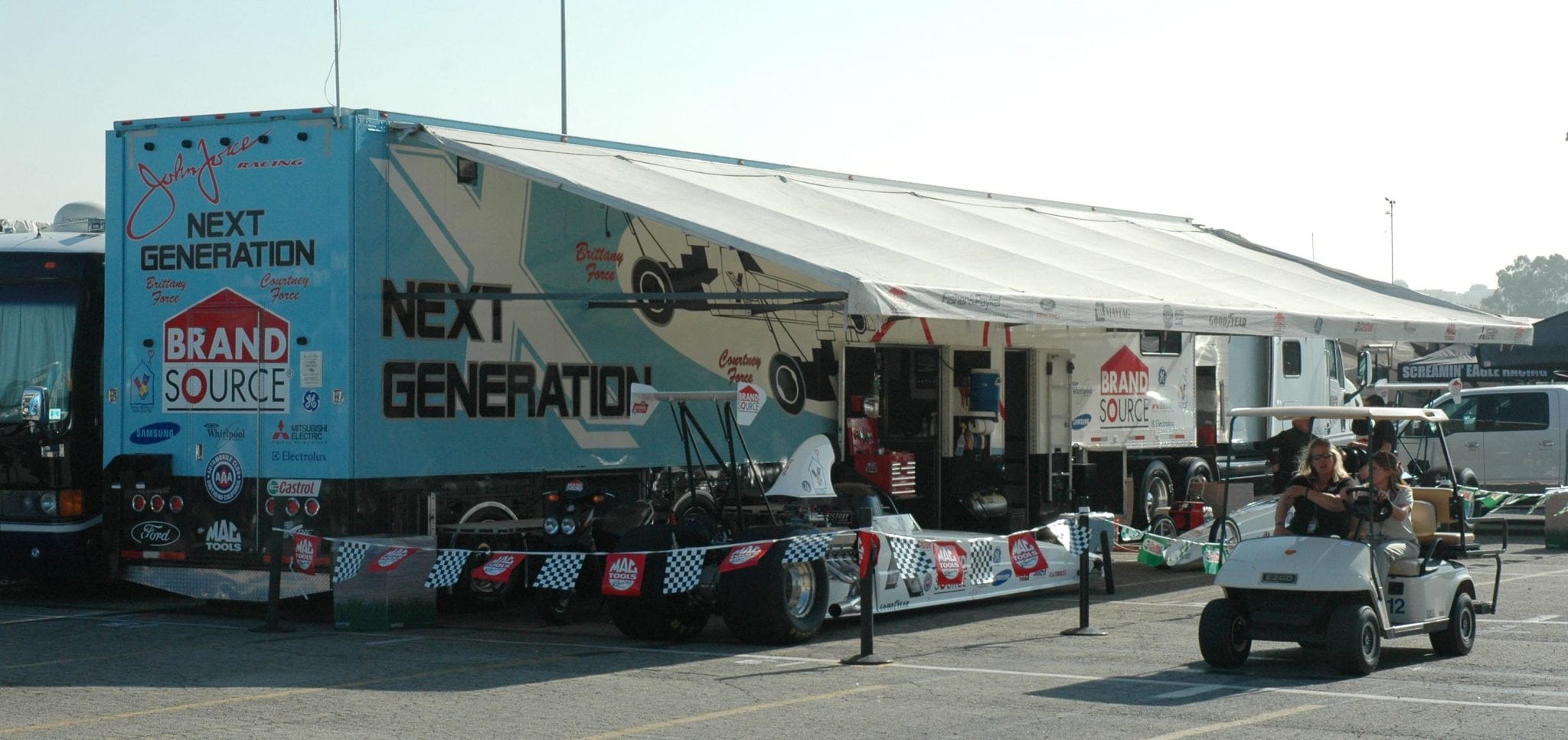 Contrasting Valance and Ends
Choose a different color for your valance and/or roof ends.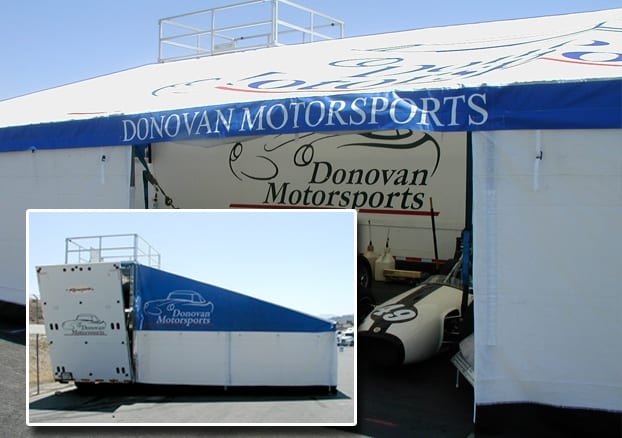 Metal framed doors with Lexan panes, glass panes or no panes are available.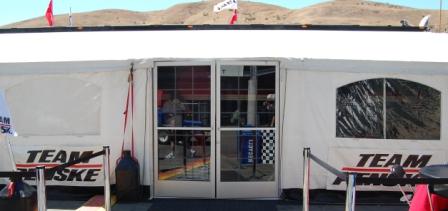 1/2 height lower skirts (continuous) 1/2 upper clear vinyl (strapped to poles).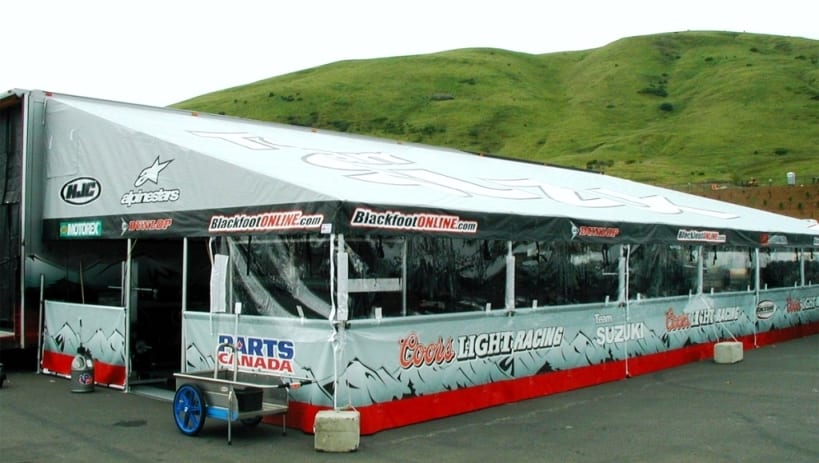 1/2 height perimeter barriers (formerly called privacy skirts).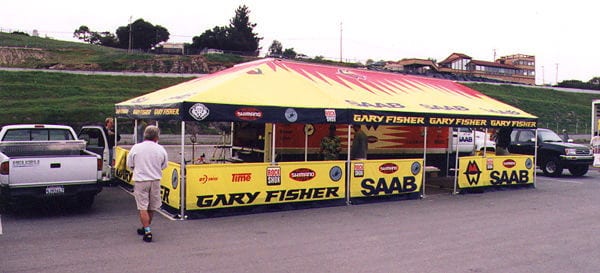 Night/security full height walls. Printable ~ NFPA 701 and California Title 19 FR rating available.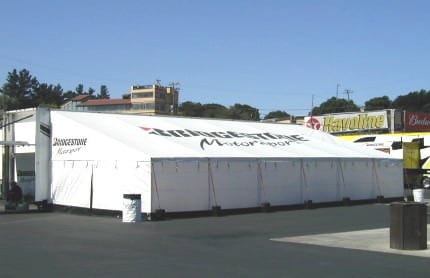 Clear or smoked solid windows. Removable for transporting.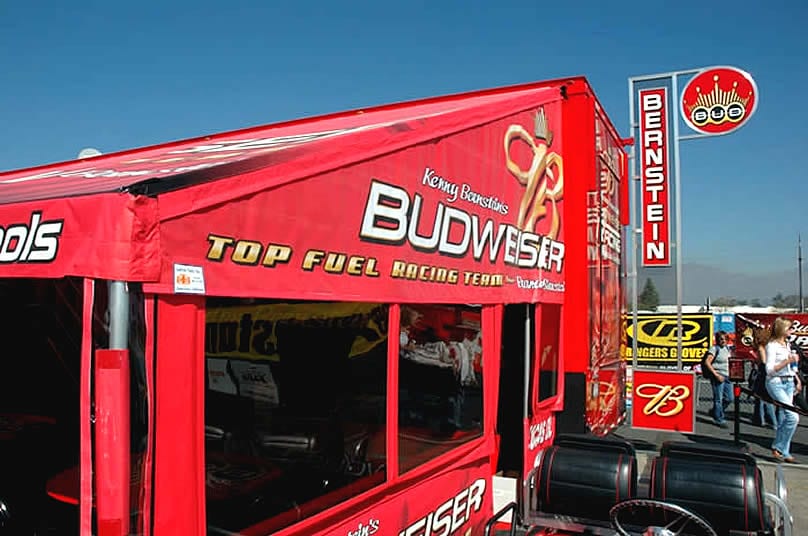 For ease of installation. Slide the strip through ~ Zip on the canopy ~ Unfurl.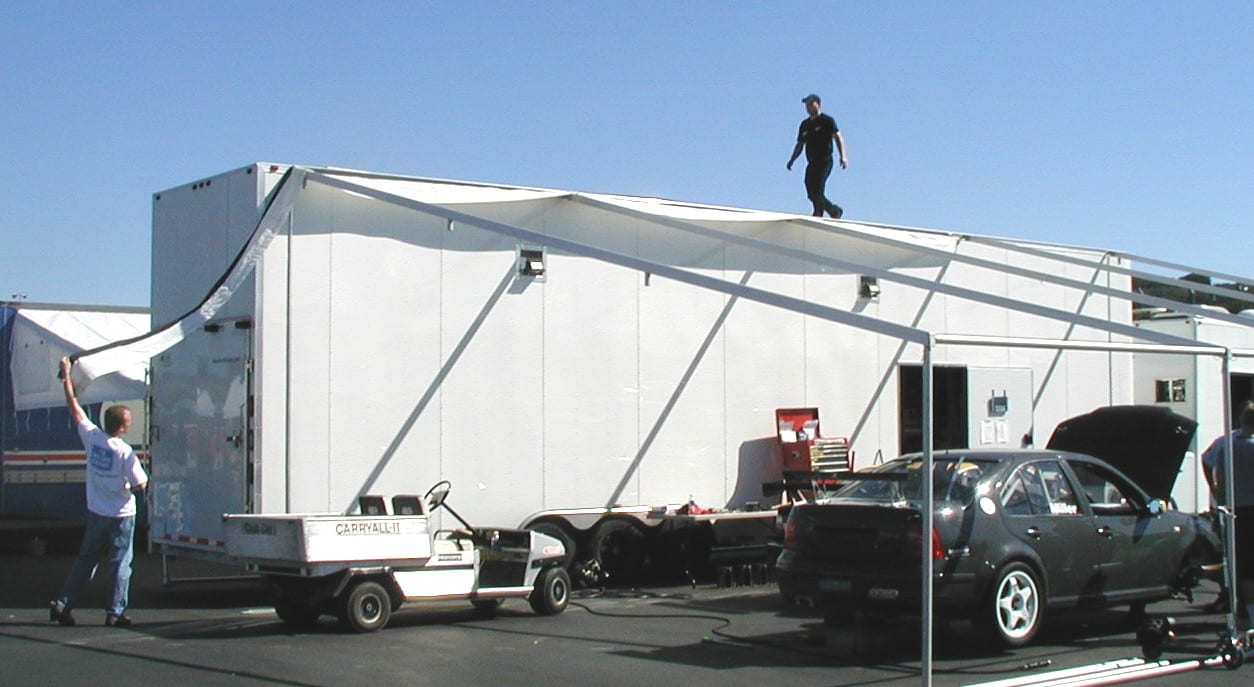 Black on one side and white on the other this unique material serves multiple purposes. The canopy can be built with the white facing out (to reflect the heat) and the black facing in. The dark inside surface enhances monitor viewing. Flip the fabric over (black facing out & white facing in) and you can construct a canopy with a black exterior and a white interior. Brighter & less "cave like" inside.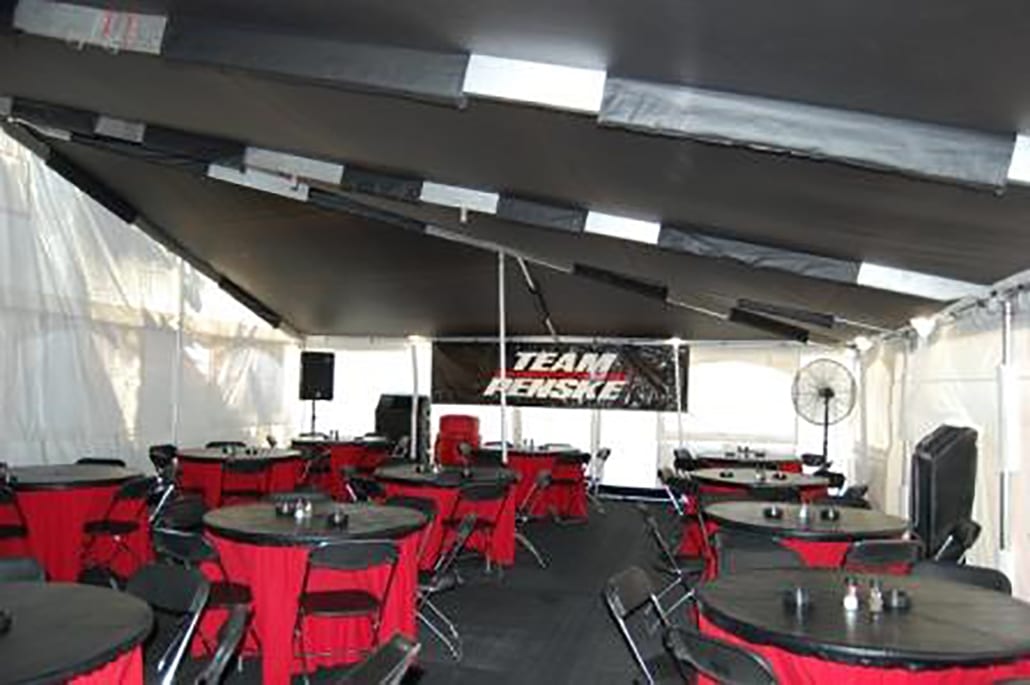 Clear or smoked vinyl ~ with optional sewn or zippered covers & optional panes.